One year after the collapse of a scheme to build a data center combined with power generation at the University of Delaware, another Delaware data center proposal with co-generation is facing opposition.
Last year, plans for a major data on the University of Delaware's technology campus were spiked due to concerns over the building of a 279 MW co-generation power plant proposed for the data center, which was intended for the brownfield site of a recently closed Chrysler automotive plant. Now Cabe Associates, owned by Duffield Associates, the engineering firm that provided consulting services for the UD data center project, is proposing to build another data center with power cogeneration, albeit on a smaller scale, in Middletown, DE.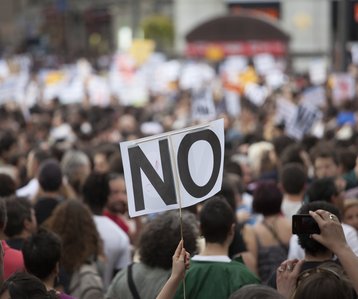 Generating heat
The plan is for a 228,000 sq ft (21,000 sq m) data center that will have 40 MW of capacity along with a co-generation plant capable of producing 52.5 MW on natural gas. While the project has received quick approval from the governmental agencies involved, the voice of the citizenry is once again being raised in protest.
Protesters have expressed concern that the power plant will cause problems with noise and air quality which will impact people living in the town. Those backing the project have pointed out that the project is planned for the middle of a local heavy industrial park, zoned for heavy industry, and with no residential area nearby.
There are already three other natural gas fired power plants running in the state, all of which are larger than the proposed facility, and easily available metrics show just how much noise and air pollution might be produced by the cogeneration plant.
Nonetheless locals are proposing greener alternative energy options, such as Bloom Energy fuel cells, to be used in place of the natural gas power plant. This proposal might also help local iondustry, as Bloom manufactures fuel cells at its plant in Newark, Delaware.
The scheme proposes to use use the power generation plant only during periods of high or peak demand and to otherwise draw power from the Delaware Municipal Electric Corporation. The scheme could also make excess power available to be fed back to the utility should the demand exist.
The developer has also pointed out that the co-generation plant is scaled to meet the size of the data center. This is a big difference from the previous failed project, which planned to generate a surplus of power, and make generation a profit center for the facility.
While opponents are saying that "residents deserve quiet" and "my children deserve clean air", local businesses have expressed support for the project, which is expected to provide 2000 construction jobs, and 125 full-time positions after the combined facility is online.