Dutch bank De Nederlandsche Bank (DNB) has outsourced some of its data center management to software solutions company Centric.
As part of the contract, DNB will move its data center at its head office in Westeinde, Amsterdam onto a private cloud service at one of Centric's locations.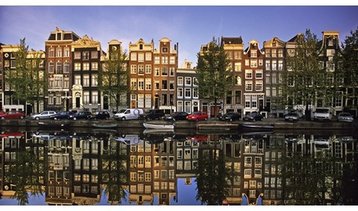 Relocation, relocation, relocation
As part of the four-year outsourcing contract, Centric will provide workplace services, as well as service desk and office automation. The location which DNB will move to and the value of the outsourcing contract has not been revealed.
DNB plans to renovate its head office in 2020, and as the bank believes it is no longer economically makes sense to build a new data center itself, it plans to move to the private cloud before that work starts.
Jan van der Vliet, CIO at DNB: "For us as a central bank and supervisor, safety, robustness and reliability are paramount. Centric has shown us to be a solid party with a proven track record in terms of compliance and security.
"They will also transform our data center with hybrid cloud technology. The cooperation with Centric offers us the scale to continue our commitment to a stable financial system."
As part of this deal, 50 DNB ICT employees will transfer to Centric.