DE-CIX North America Inc. has inked an agreement with the Open-IX Association to begin the certification process for its DE-CIX New York internet exchange. The memorandum of understanding was signed Feb. 3 during the NANOG 63 conference in San Antonio, Texas.
DE-CIX New York is a vendor-neutral internet exchange serving the New York/New Jersey metropolitan area. It's operated by DE-CIX North America, a subsidiary of Deutscher Commercial Internet Exchange (DE-CIX) based in Frankfurt.
The Open-IX Association was created in Sept. 2013 with the aim of diversifying the North American internet exchange market. The non-profit began certifying data centers and internet exchanges in early 2014. DE-CIX will be evaluated against the organization's OIX-1 certification, which provides technical standards for internet exchange points. 
DE-CIX hopes to be the second Open-IX certified internet exchange in the region. The Amsterdam Internet Exchange's AMS-IX New York previously earned OIX-1 certification. 
"DE-CIX has been following the development of Open-IX closely," said Harald A. Summa, president of DE-CIX, in a press statement. "Open-IX has gained traction and proves to be valuable to the continued evolution of the U.S. Internet marketplace. We look forward to being a part of it."
A start date and timeline for the certification process could not be provided.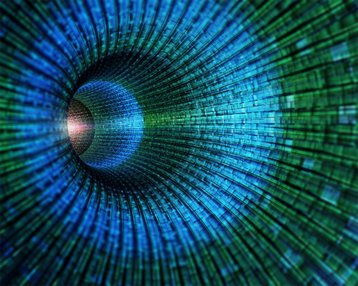 Rapid Expansion
DE-CIX entered the US market in 2013, and chose New York for its first exchange project. In less than two years, the exchange has more than 100 access points that can be found in some of the region's largest data centers and carrier hotels, notably:
60 Hudson Street, Manhattan, NYC
111 8th Avenue, Manhattan, NYC
165 Halsey Street, Newark, NJ
32 Avenue of the Americas, Manhattan, NYC
325 Hudson Street, Manhattan, NYC
85 10th Avenue, Manhattan, NYC
375 Pearl Street, Manhattan, NYC
"With nine switches in seven data centers and more than 100 access points, the DE-CIX New York exchange provides more access for customers than any other North American Internet exchange," noted Frank Orlowski, CMO of DE-CIX, in a statement. He added that the exchange and peering provider is planning to roll out three more facilities within the DE-CIX New York network, "as we believe reach is a crucial success factor for us."