DataDirect Networks (DDN) has announced a new version of its WOS object storage platform, adding enterprise features to a service which now handles more than 225 billion objects. 
DDN has promised a a new lower cost capacity tier for long-term archive, offering deep archive up to 30 per cent cheaper then before, and added enterprise features for cloud, bring your own device (BYOD), shared storage and video streaming to WOS 360 version 2.0. The new version will also have a 20 per cent increase in storage efficiency thanks to the updated Global Object Assure (GOA) erasure coding, and WOS 360 v2.0 is packaged in a new ultra-high density enclosure that stores nearly 800TB in a 4U array. It also now supports OpenStack Swift with native REST APIs for connectivity..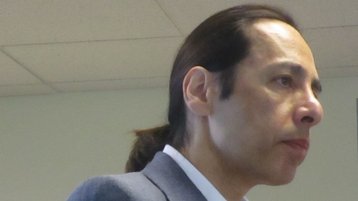 A billion objects per week?
"I never thought that we would see the day that markets outside of high-performance computing people would have such huge infrastructures that they outweighed the high performance guys - but that is what is happening in industries such as automotive, pharma and life sciences," CEO Alex Bouzari said recently at the company's Sunnyvale headquarters.
These markets are different, but Bouzari told us that they have a common factor: "they want to test their different theoretical models against large distributed data sets fast."
Some customers are well beyond Terabytes or Petabytes, he said: "We have one internet customer which is generating over a billlion objects per week and they now have over 100 billion objects using DDN object-based technology."
The end-to-end security of the management layer, data in-flight and node-to-node security within the WOS ecosystem has been revamped and an easy deployment model has been added, designed to let service providers offer it on private clouds.
This is a major update to one of the market's most complete object storage platforms. WOS 2.0 enables companies to build a reliable, infinitely scalable and efficient storage pool for all their unstructured data needs. Object storage platforms need to scale granularly but efficiently and provide full flexibility with respect to data protection and performance so they can be used for any mix of large and small objects and can also be tuned for high IOPS, high throughput, or both.
Object storage combines data with metadata, and is widely used by services including Facebook, Spotify and Dropbox.