Storage firm DDN has launched a hyper-converged platform for cloud web-scale organisations, which ships with 8 terabyte of flash storage as standard.
Wolfcreek has application aware cache, making it faster than its predecessors, according to benchmarks shown by DDN, which suggest it may be more than twice as fast as its nearest rival, from Hitachi Data Sytems.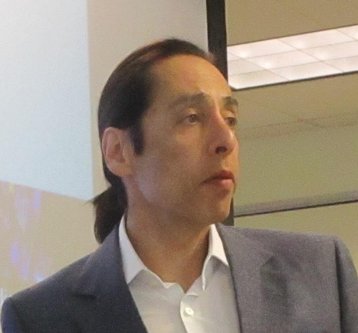 Fast processing needed
"It is now very common for our customers to be routinely handling one petabyte of data," said DDN chairman and CEO Alex Bouzari. "The need to process incoming data quickly is now an urgent one, particularly for the financial institutions who now need to have that day's financial data analyzed the same day it comes in. They need to store and use vast amounts of data and we can handle that quickly." 
Wolfcreek supports OpenStack, Hadoop, VM Storage (VMWare, Citrix, Microsoft) with low latency. It provides 60 GB per second throughput and five million plus IOPS (I/O operations per second) in a 4U slice of rack space. The system can scale to support more than 100,000 virtual machines, says DDN. 
DDN credits Wolfcreek's speed boost to an application aware I/O accelerator, introduced with the new system, which fixes file system and application performance issues by intercepting bad data as it comes into the system and fixing it. Bouzari said the nearest competitor to this performance is Hitachi Data Systems with an IOPs of just over 2.4 million, confirmed by other sources at the DDN launch. Other high performers include Kaminario with 1.3 million and Huawei following behind with just over 1.2 million.
The basic configuration of the new systems is: 48 MVE devices, 72 SAS SSDs in 2/ 1/2 inch slots, PCEi driving at peak performance, SAS MVEs and extreme IO handling.
Despite support for OpenStack, Bouzari was a little skeptical about open source in complex financial enterprise environments where DDN is deployed: "The problem of open source is finding the right engineers to deploy an open source solution. Some of the people we deal with, quite rightly, are the most paranoid people on the planet. They need their secret sauce to stay secret. So while less paranoid people are using private cloud with a bridge into public cloud to deal with the spikes, financials are not doing this. We accelerate data processing by a factor of 10 which means they can run a financial model and trade the same day."
Founded in 1998, DataDirect Networks (DDN) makes massively scalable storage systems for unstructured data and big data environments, competing with rivals such as EMC, NetApp, HP and Hitachi. The company is based in Santa Clara, California, USA, with about 650 employees, and claims to be the world's largest privately held information storage company, with its object storage systems currently managing more htan 100 billion for more than 100 million consumers.
According to Molly Rector, head of marketing set out DDN's ambition:  "DDN will step up to EMC's position in the storage general purpose disk arrays."