High performance storage vendor Data Direct Networks (DDN) has announced plans to acquire Intel's Lustre business, along with its development team. The financial details of the transaction were not disclosed.
Lustre is an open source file system primarily used for high performance computing (HPC) deployments, thanks to its ability to scale and support very large clusters.
DDN says the transaction will result in growth and development of the Lustre ecosystem, which has seen lots of adoption, but few successful commercialization attempts.
The announcement was made at the International Supercomputing Conference (ISC) in Frankfurt.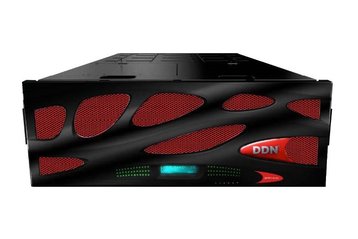 Hot potato
DDN specializes in storage for high performance computing (HPC) and exascale systems. The company has supplied hardware and software to the science community for the past 20 years, and has used Lustre extensively in its products.
Lustre (from Linux cluster) is a parallel distributed file system that can support multiple computer clusters with tens of thousands of nodes each.
The project was started by academic Peter Braam, who established Cluster File Systems to commercialize it in 2001. Six years later, the company was acquired by Sun Microsystems, which was in turn acquired by Oracle in 2010.
Oracle ceased the development of the project, giving rise to a number of alternative support organizations. One of these, Whamcloud, was acquired by Intel in 2012, and became the foundation for a new business unit and a new product - Intel Enterprise Edition for Lustre.
Despite the fact that Lustre was, and remains, the most widely used file system across the Top500 – the list of the most powerful supercomputers in the world – Intel announced plans to curtail the development of the software in 2017. Now, it looks like the project has found another backer.
"We are very pleased to acquire from Intel all assets related to the open-source Lustre file system and to welcome into the DDN family an experienced software development team for which we have always had tremendous respect and admiration," said Alex Bouzari, founder and CEO of DDN.
"Over the next few years, we are going to invest significant resources to enhance usability and to broaden Lustre's capabilities and feature set in the direction of flash-enabled performance, analytics, enterprise and hybrid cloud."
DDN will operate the Lustre team as an autonomous division within the company, and continue providing support to all existing customers. The division will be run by industry veteran Robert Triendl, senior VP of global sales at DDN.
"Lustre underpins leading deep learning and AI environments for autonomous vehicle development, supports the most demanding workflows in the life sciences and energy sectors, and enables powerful commercial analytics workflows in the cloud," Triendl said.
"This acquisition, and our continuing cooperation with Intel, will ensure that Lustre remains the world's leading platform for compute and data-intensive workloads, scaling from small clusters running enterprise analytics to the world's most powerful compute systems with tens of thousands of clients, while further expanding its capabilities in AI and Cloud."