The start of a new year can be difficult. Forced to leave the warmth of our homes, we must venture forth once more to toil at our desks, counting the days until the next escape.
But, fear not, fellow worker bees - we have a post-Christmas treat to tie you over: A new issue of DCD Magazine, the longest-running magazine for the data center industry.
For the cover feature, Peter Judge dons his thickest raincoat and heads to Cornwall, UK, to tour the Goonhilly Earth Station. In a land rich with history, work is underway to build the future. Learn about Goonhilly's plans to grow with the rapidly expanding space industry, tapping into satellite communications, and building a thriving data center business all at the same time.
Plus, hear from the competition: Amazon has launched AWS Ground Station and hopes to dominate the market.
With fantastic photography of Goonhilly from Graham Gaunt, this is a feature that really makes us glad to be in print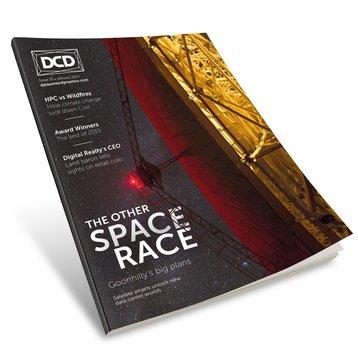 Digital Realty's CEO
Elsewhere in the magazine, we talk to the CEO of Digital Realty, Bill Stein, about economies of scale from the world's largest wholesale data center company. Stein also discusses his efforts to find similar success in the retail colo market, where he is taking on Equinix.
Cori and the wildfires
As California burned, engineers at NERSC were forced to carefully shut down a 30 petaflops supercomputer - twice. This is a story about unplanned outages, set against the backdrop of increasingly worrisome climate disasters.
The big survey
We talk to 100 data center professionals about power infrastructure - hear their thoughts on DCIM, efficiency, reliability, and more.
The new chip bestiary
Companies are breaking away from CPUs and GPUs, and turning to FPGAs and other exotic hardware.
Time for AI to get specialized
Intel hopes that its Nervana processors will power our AI future. Alex Alley heads to San Francisco to find out how Intel dreams of cracking Nvidia's market dominance.
Awards highlights
Our round-up of the best and brightest at the DCD>Awards 2019. Plus, a dive into the history of the awards - after more than a decade, our award winners serve as a chronicle of industry trends and tribulations.
Sharing heat the Nordic way
To most data centers, heat is the enemy. In Sweden, it's a resource to be shared. We travel to EcoDataCenter to learn about how the Nordic data center market is about to heat up.