The pre-event launch highlighted the compelling theme and some new interactive features of year's DCD Jakarta event, which will take place on 5th April 2018.
"This afternoon, we discussed exciting initiatives and developments across the data center industry in the region, including the progress of smart cities, the role of emerging technologies and their impact on data center and cloud infrastructure demands and requirements, and suggestions on secure and cost-effective operations in Jakarta. We gained insight on the opportunities and demands this digital era is creating for the data center and cloud infrastructure in Indonesia, providing us with food for thought to take back to our organizations, and facilitate the right kind of business discussions during the event in April," said Tom Winter, managing director - APAC, DCD Group.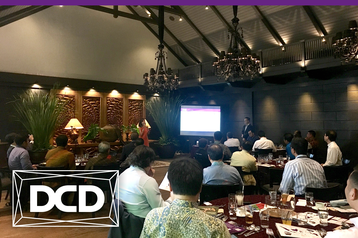 The power of next-gen data centers and cloud infrastructure
The sixth annual DCD>Indonesia conference will convene over 500 regional and international data center experts and IT decision-makers. The conference will include new curated meeting features such as speed networking and 1-2-1 meetings, a VIP executive club, pre-event data center tours, and a pre-event day workshop facilitated by Uptime Institute. As part of the global content partnership between DCD and Uptime Institute, a half-day workshop will be conducted on 4th April, led by John Duffin, managing director of Uptime Institute. From the deployment of fundamental technologies, to the creation of hybrid infrastructures and the cloud, this workshop will give delegates insight into the change that is already happening at various rates across the industry.