Can Indonesia ride the wave, as the data center market shifts from colocation and enterprise data centers to more flexible cloud services and hyperscale facilities? The sixth annual DCD>Indonesia event on April 5 at The Ritz-Carlton Mega Kuningan, Jakarta could provide an answer, as fast growing startup AirTrunk, which is expanding across APAC from Australia shares its views.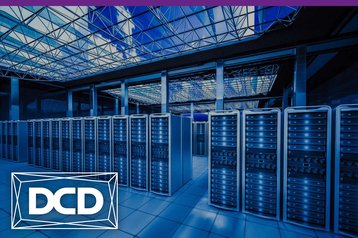 As the growth of cloud continues across APAC, so too does the demand for hyperscale data centres. When considering hyperscale deployments in Indonesia, there are both opportunities as well as areas for development such as power resiliency and connectivity," says Luca Melluso, technical director - solutions architecture & connectivity at AirTrunk.

"AirTrunk has successfully established a hyperscale data centre platform starting with Australia and rolling out across Asia. I look forward to sharing how we have managed deployment and adoption within Australia and discussing the potential as well as the risks for the Indonesian market as it enters the next stage of its data center journey," said Luca, whose session is entitled "Is the Indonesian market ready for hyperscale cloud providers?
Luca is one of 30 thought leaders from industry associations, enterprises and technology providers that will be sharing case studies and practical takeaways on "leveraging the power of next-gen data centers and cloud infrastructure" at DCD>Indonesia later this week.
View the DCD>Indonesia 2018 trailer video here.
Uptime Institute workshop at DCD>Indonesia 2018
"With increased growth in Internet and Smartphone penetration, e-commerce in Jakarta and Indonesia in general is expected to continue its accelerated growth well into 2020," said John Duffin, managing director, Asia Pacific for Uptime Institute. "These factors increase demand for cloud services and related requirements for data center capacity with expansion of both colocation and managed hosting services."
With this in mind and as part of the global content partnership between DCD and Uptime Institute, a half-day workshop will be conducted on 4 April, led by John Duffin, managing director of Uptime Institute. Uptime Institute will be looking at key issues from the deployment of fundamental technologies to the creation of hybrid infrastructures and the cloud, giving delegates insight into the change that is already happening at various rates across the industry
In conjunction with DCD>Indonesia, other onsite and post-event activities will also be held such as the Cybersecurity Breakfast Discussion hosted by association, ISACA on the morning of the conference (April 5) and a Data Center Tour conducted by Lintasarta the day after the conference (April 6).
Delegates will be able to register interest to attend all activities through the main event registration survey.