Schneider Electric has brought its StruxureOn cloud-based infrastructure monitoring service to Europe. The service, which looks after power and cooling systems, will be free to many customers.
StruxureOn monitors Schneider equipment to improve performance and apply predictive maintenance, while connecting customers directly round-the-clock to Schneider experts who can resolve issues. It's available free to those with maintenance contracts on existing equipment, or for a €365 per year fee. 
Remote monitor
"We're harnessing the power of the Internet of Things to predict and prevent incidents and downtime in data centres," Henrik Leerberg, Schneider's global director of digital services, told DCD. The system is delivered through an Android or iOS application, and Leerberg said the mobile-first approach was proving popular in the US, where the service was launched in July: "Customers can see incidents and alarms, and chat and engage with Schneider experts, while we can see whether they are on site." 
The service also allows field service people at Schneider to collaborate in dealing with any incidents, allowing remote trouble shooting where a personal visit would previously have been required. In particular, it can improve security, heading off the danger of remote infrastructure hacking, by spotting equipment which has outdated firmware so it can be upgraded. Devices cannot be controlled directly over the Schneider cloud, so it does not add to this danger, Leerberg pointed out.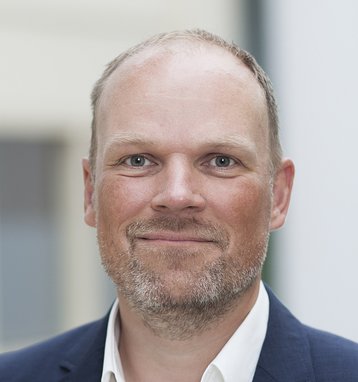 Access to the phone app is by two-factor authentication, and the service is hosted on private Schneider instances on Microsoft Azure. Schneider hopes to perform big data analytics on the data that is gathered through the system, to improve performance in future.  
The service will be free to those who have either of the two top levels of preventative maintenance contracts with Schneider for no additional charge. Those with older products, or who haven't got the maintenance contract can sign up for €365 per year for each large system, or cover unlimited numbers of smaller devices for $500 per year, on a self-service basis without the 24x7 backup.
Although this system could potentially monitor non-Schneider products, Schneider is not marketing this aspect, said Leerberg, as the company can't guarantee to provide the same level of expert support for them.