Want to know what generative AI means for data centers, supercomputers, & cloud?
We did too, so we talked to Digital Realty's CEO, DE-CIX's CEO, Microsoft, Google, Amazon Web Services, RIKEN, half a dozen chip designers, and more.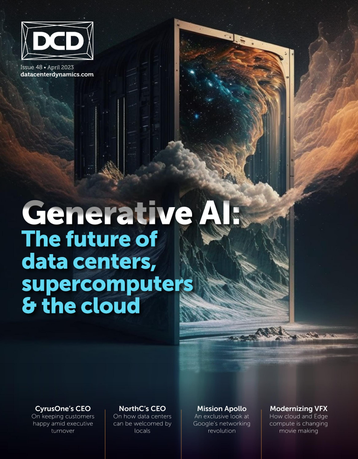 In our largest feature to date, follow the journey of generative AI from the creation of the model, to the development of the data centers that train and inference them.
We also talk to Google in depth in an exclusive look at its unique networking deployment 'Mission Apollo.'
Elsewhere in the magazine, we profile the CEOs of CyrusOne, NorthC, and Digital Edge about three data center firms at different stages of their development around the world.
We also have features on how the visual effects industry uses cloud and Edge, an explainer on PPAs, another on energy islands, a look at how AI can help data center supply chains, one on cloud repatriation, as well as telco-focused pieces on fiber shortages and OpenRAN, and more.