Edge data center operator DC Blox will build a new facility in Huntsville, Alabama, near the Redstone Arsenal military garrison and NASA's Marshall Space Flight Center.
The $13 million data center aims to deliver 10MW of power capacity, and will be set on a five-acre campus.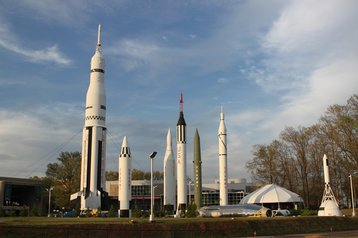 Eastbound and down
"Huntsville is one of America's fastest-growing tech cities, seeing year-over-year tech job growth," Huntsville Mayor Thomas Battle Jr. said.
"DC Blox is an excellent addition to our city. We are known for innovation, and having a data center that's capable of keeping up with the demands of new technologies and trends puts us even further at the forefront."
The city's economy revolves around the needs of Redstone and the Marshall Space Flight Center, with the sites responsible for employing nearly ten percent of Huntsville's population. While the army post has its own IBM-built data center, DC Blox hopes to attract customers serving that environment.
"The design, build and operation of this data center will accommodate clients who must manage and protect confidential unclassified and classified information which are a critical segment of the Huntsville economy," Jeff Uphues, CEO of DC Blox, said.
"Huntsville, Alabama represents a perfect location for our next data center and aligns well with our strategy of delivering highly available data center and network services to edge markets."
DC Blox currently operates facilities in Atlanta, Georgia and Chattanooga, Tennessee. In addition to its Huntsville facility, it plans to build three more edge data centers throughout the Southeast by the end of 2018.