Wholesale colocation provider DBT-Data has bought two plots of land in Northern Virginia to convert into data centers.
The company's new site in Sterling, Virginia, hosts an existing 128,000 foot industrial shell on a 10 acre lot, but has the potential to be expanded to around 200,000 square feet. The planned facility is adjacent to CenturyLink's data center, which was opened in 2014, and can tap into 16 individual fiber providers located in close proximity.
The second site, located next door to the AOL campus in Ashburn, consists of 23.58 acres and is expected to provide 600,000 square feet of developable area. DBT-Data's upcoming Ashburn data center is also within one mile of the Equinix campus.
Ashburn: America's data center heartland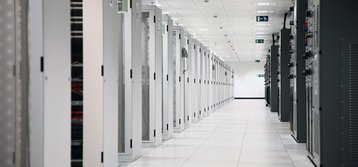 David Tolson, president and CEO of DBT-Data, said of the news: "This is a remarkable opportunity for companies seeking secure data center solutions in the Ashburn, Va. market. It is very exciting to make these opportunities available in what has become the largest data center destination in North America."
DBT-Data's purchase marks the latest in a series of announcements that focus on Northern Virginia, with a 2015 report from 451 Research and JLL saying that the state accounted for 20 percent of the total US data center market.
Earlier this month, USA Fiber announced the completion of a 7.2 mile fiber ring in Ashburn designed for the burgeoning data center market, while today will see Sabey begin construction of a new facility in Northern Virginia.