Colocation provider Datum has enlisted critical environment specialist Keysource to upgrade the cooling capacity of its data center in Farnborough, UK, by 35 percent.
Keysource was behind the initial design and construction of the 40,000 sq ft (3,716 sq m) data center back in 2012, and expects to complete the upgrade by the end of January 2018.
Space for growth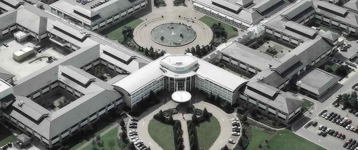 "We've seen an increase in businesses looking to consolidate their IT estate and provision a platform for transformation," Dominic Phillips, MD of Datum Datacentres, said.
"To continue to meet this growing demand we have further invested in our offering to ensure our clients can deploy the latest IT and continue to grow within our facility."
Jon Healy, associate director at Keysource, added: "There has been lots of activity within the colocation market during the last 18 months, as more businesses look to protect and enhance their business critical systems.
"As a result, we're delighted to help Datum continue deploying scalable infrastructure to meet this demand and further leveraging the flexibility which the modular design brings."
The facility, 35 miles west of London, is set on the 257 acre Cody Technology Park, which is also home to Ark Data Centres and UKCloud. The business park is the location of the Farnborough offices of multinational defense technology company QinetiQ.