Promising AWS-like elastic block storage, Californian startup Datera has emerged from stealth mode to be showered with $40 million of investment capital. The excitement centres on the company's Elastic Data Fabric for enterprise and service provider clouds.
Datera Elastic Data Fabric (EDF) has been designed for DevOps environments and offers scale-out storage software that turns commodity hardware into a RESTful-API-driven, policy-based storage fabric for large-scale clouds. The company claimed that the kind of operational efficiencies that gave cloud hosting companies, like AWS and Google Now, a competitive edge can now be stretched to enterprise and service provider clouds.
Elastic resources
EDF offers API-first operations to provide heterogeneous component support so IT managers and DevOps can scale seamlessly across various configurations and generations of industry-standard x86 servers with multiple storage media types. Configuration is policy based within EDF allowing customers to optimise price/performance for each application without having to manually allocate every logical unit number (LUN).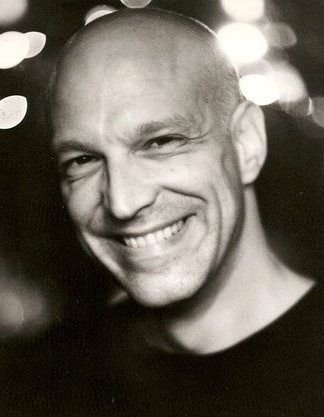 Marc Fleischmann, co-founder and CEO of Datera, explained, "In the cloud era, things scale up and down constantly. It's always in flux. At scale, you can't operate this kind of environment manually. It must be automated. In this world, customers want their storage fast, at scale, with a self-service delivery model. They can't afford to wait for someone to handcraft a LUN whenever a developer needs some storage."
The webscale automation and full infrastructure programmability provided allows enterprises and service providers to offer their users a grow-as-you-go model and only offer them what they need when they need it. This opens the door to optimise asset utilisation for multi-tenancy configurations and to offer quality of service for cloud-native and traditional workloads. It also simplifies operations across containers, VMs and bare-metal.
There is also the ability to engage a flash-first design to provide high efficiency and low latency (Datera claims less than 1ms) across distributed, diverse storage media types to maximise application performance and access density.
Native integration
Datera Elastic Data Fabric natively integrates through iSCSI with OpenStack, CloudStack, VMware vSphere, and container orchestration platforms such as Docker, Kubernetes and Mesos.
Colm Keegan, a senior analyst at Enterprise Strategy Group, said, "Datera Elastic Data Fabric's scale-out elastic block storage solution provides private and public cloud data centre environments with a way to cohesively manage software-defined technologies and next-generation cloud native application workloads. The Elastic Data Fabric allocates resources based on the declarative intentions of the underlying workload. This lets businesses spend less time on infrastructure care and feeding, and more time on innovation."
Datera Elastic Data Fabric is available today in a "grow-as-you-go model" both as software-only and appliance versions. Starting configurations deliver 150TB of capacity with 150,000 IOPS and seamlessly support scaling mix-and-match node configurations.
The initial $40 million in funding has been provided by Khosla Ventures, Samsung Ventures and two Silicon Valley luminaries: the former Sun Microsystems co-founder Andy Bechtolsheim and Pradeep Sindhu, the co-founder and CTO of Juniper Networks.