P.T. Datacomm Diangraha has announced that it will be offering hybrid cloud solutions to Indonesian enterprises through Datacomm Cloud Business (DCB).
The company said it will ensure that enterprise customers can make a smooth migration to the cloud while addressing both corporate security concerns and compliance standards stipulated by Indonesian government regulations.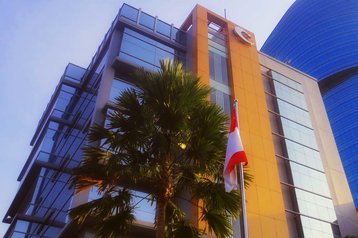 Meeting regulations
DCB said it is expanding its data center footprint to meet the growing demand for cloud computing, and will be deploying hybrid IT solutions from Hewlett Packard Enterprise (HPE). The company added that its cloud services will be hosted in Indonesia to meet Regulation 82 of 2012 (PP82/2012), which prohibits financial data from being kept outside the country without prior approval.
"Through our offerings, customers will be able to ensure they move at the speed of business while enjoying international service standards, meeting the Indonesian government local compliance requirement and having access to 24x7 local support as required," said Sutedjo Tjahjadi, managing director of Datacomm Cloud Business.
Tjahjadi credited HPE's partner program for empowering DCB with the expertise required to help its customers reap the benefits of hybrid IT.
The company will continue its investment in local cloud infrastructure, adding two additional cloud nodes by end of this year - in Bandung and Medan.
As we previously reported, banks in Indonesia are expected to keep the Financial Services Authority appraised of their IT providers and the services they are furnishing – effectively allowing the government agency to audit the service providers directly.
There are indications that such regulations would eventually be expanded to cover the entire financial services industry, and not just commercial banks, Alvin Siagian, vice president and director of NTT Indonesia, told DCD.