Colocation operator DataCentred has joined luminaries such as SAP, T Systems and CGI in the Helix Nebula Initiative (HNI) European  cloud consortium.
HNI was set up by a group including the European research facilty CERN and the European Space Agency (ESA) in order to create an open but secure cloud computing infrastructure to support European scientists and businesses.
Manchester-based DataCentred specializes in providing colocation and open source cloud computing to the public sector in Europe. With many customers in academic research, education and broadcast industries, the membership of HNI is a logical progression, according to DataCentred's CEO Dr Mike Kelly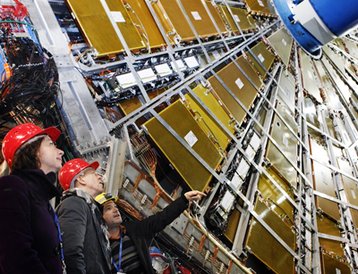 Giant cloud of science
"This initiative will help to guarantee transparency in the market," said Kelly, "we are delighted to be working with Helix Nebula to help the PICSE initiative achieve a cloud productive environment in Europe. Member organisations on the demand-side can benefit from an even broader portfolio of cloud services."
DataCentred will work with HNI to develop the cloud computing infrastructure and liberalise the European cloud marketplace.
"Membership of the Helix Nebula Initiative shows our long term commitment as a supplier of open source and cloud software services," said Kelly.
Thirty commercial and publicly funded cloud service providers are part of HNI, including CERN, The Cloud Security Alliance (CSA) and the ESA.
DataCentred recently announced plans to build a 58,000 square foot data center at The Sharp Project – a digital content production complex in East Manchester.