British colocation provider DataCentred has launched a public cloud service built with OpenStack and based on 64-bit ARM processors.
It relies on HP Moonshot blades with X-Gene 'Server-on-a-Chip' (SoC) from Applied Micro Circuits inside, and the software stack fine-tuned by infrastructure specialist Codethink.
"We are thrilled to be the first OpenStack public cloud operator to feature 64-bit ARM instances. This breakthrough is testament to the considerable skill and expertise of our OpenStack cloud development team," said Dr Mike Kelly, CEO and founder of DataCentred.
"This is probably the first example of Moonshot AArch64 running in Europe outside of HP's development labs, and certainly the first example of generally available Moonshot backed AArch64 instances in an OpenStack public cloud anywhere in the world."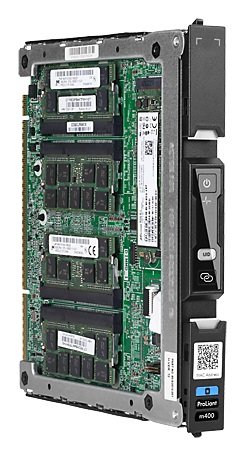 Early adopter
DataCentred specializes in open source technologies, with an active membership of both the Linux Foundation and the OpenStack Foundation.
Its new cloud service offers virtualized instances based on AArch64 - the codename for 64-bit ARM architecture - using the KVM hypervisor on top of HP Moonshot M400 hardware. The M400 was launched in September 2014 as one of the first ARM-based servers to be produced by a major vendor.
With a bit of help from Codethink, DataCentred has managed to integrate the micro-servers with its OpenStack platform – now, customers can spin up both AArch64 and x86 instances within the same project. Bare metal instances within OpenStack for customers who require big endian support are currently under development.
Compute servers based on ARM architecture consume less power and require less cooling than their x86 counterparts. They are cheaper to operate and offer different performance characteristics – a typical ARM SoC includes more cores clocked at lower rates than a typical server CPU from Intel. This makes them suitable for specific workloads, for example serving web content.
Applied Micro Circuits has previously talked of putting as many as 64 cores on a single die for the third generation of X-Gene chips.