American colocation provider Databank has taken out a $410m credit facility in order to fund its short and long term growth objectives.
$50m of the loan is a revolving credit facility, meaning the company can draw and repay it as it pleases. Databank says this will provide it with enough liquidity for general purposes, and in order to accelerate investments.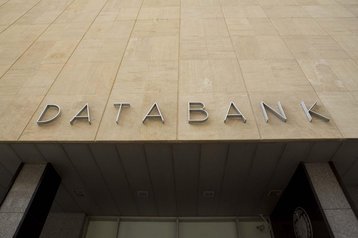 Time to grow
DataBank's president and CFO, Kevin Ooley, said: "We couldn't be more pleased with the level of interest we received from the lending community."
"The favorable economics of this refinancing enables us to extend our debt profile to meet our increasing scale and fully fund our continued growth plans. We are well-positioned to capitalize on an ever-increasing demand for our services in the marketplace."
The Dallas-based company operates in eight cities across the United States. It was acquired by Digital Bridge last year for an undisclosed sum (though it had been valued in the hundreds of millions of dollars). In the months since, the company has been engaged in an aggressive expansion plan, buying C7 Data Centers (and with it, all four of its data centers), two of 365 Data Centers' facilities, and a Stream data center in Plano, Texas.
In addition to its retail colocation offering, DataBank is planning to launch into edge markets - much like EdgeMicro and VaporIO - by leasing out data center space at the base of cell towers.
To this end, it has teamed up with another Digital Bridge subsidiary and wireless network operator, Vertical Bridge - one of the largest wireless tower companies in the US - and together the pair plan to develop 'micro data centers.'
SunTrust Bank was the administrative agent in the refinancing transaction, and SunTrust Robinson Humphrey, RBC Capital Markets, and TD Securities were at once joint lead arrangers and bookrunners.