American cloud and colocation provider DataBank has opened a 145,000 square foot data center in Plano, Texas.
The facility, codenamed DFW3, was acquired from Stream Data Centers in the middle of 2017. Back then, it was an empty powered shell. In the past few months, DataBank has built out the office space and two data halls (out of potential six), and the site is now ready for customers, with up to 9MW of power capacity across two independent feeds.
This data center brings DataBank's total facility count to 14, across eight key American markets.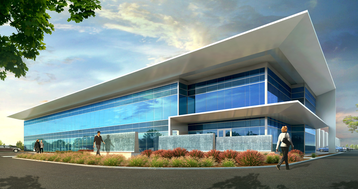 Close to home

In 2016, Dallas-based DataBank was acquired by Digital Bridge, an investment fund focused on telecommunications infrastructure. The new owners proceeded to make multiple acquisitions and integrate them into the business, including the entire C7 Data Centers portfolio and two facilities from 365 Data Centers.
DataBank's latest trophy is DFW3, serving the rapidly developing Dallas-Fort Worth metro region. The facility in Legacy Business Park uses modular data hall design, with a choice of N+1 and 2N electrical options. It offers 60,000 square feet of technical space, which could be doubled in the future.
The location enjoys dual power feeds that could potentially support up to 40MW of equipment, and is interconnected with DataBank's nearby data centers in downtown Dallas and Richardson, to provide backup and disaster recovery options.
"Opening our third data center in DataBank's home city of Dallas is especially exciting to us," said Kevin Ooley, President and CFO of Databank.
"We are excited to contribute to this growing area in north Dallas that's abundant with new enterprise relocations, top tech talent, and opportunity."