American cloud and colocation provider DataBank is about to start construction of a 94,000 square foot data center in Atlanta's Technology Square.
Most of the facility will be dedicated to high performance infrastructure operated by the Georgia Institute of Technology (Georgia Tech). The facility will support high server densities and provide access to Southern Crossroads – a high-speed fiber network built specifically for education and research, administered by a non-profit headquartered in the city.
"I am extremely pleased and proud to have my alma mater as a prominent client," said Kevin Ooley, DataBank's president and CFO. "DataBank has always had interest in Atlanta, and I can't think of a better way to enter this new market than through this partnership."
Research and education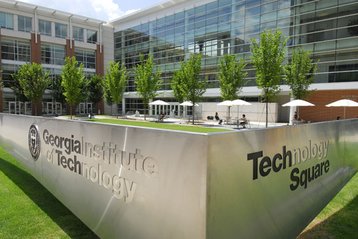 Dallas-based DataBank operates 12 data centers across six geographic markets - Dallas, Kansas City, Minneapolis, Salt Lake City, Pittsburgh and Cleveland.
In 2016, the company was acquired by Digital Bridge, an investment fund that focuses on telecommunications infrastructure. The new owners proceeded to make multiple acquisitions and integrate them into the DataBank business, including the entire C7 Data Centers portfolio and two facilities from 365 Data Centers.
The upcoming facility in Atlanta, codenamed ATL1, will be built in Technology Square – a midtown neighborhood hosting several Georgia Tech academic buildings and a variety of university-affiliated businesses. The project is part of a long-planned expansion of the square, which will also include new office space and retail opportunities.
"Technology Square represents a significant investment by Georgia Tech, the City of Atlanta, and the State of Georgia to create and advance a vibrant technology ecosystem around Georgia Tech. The HPCC data center is at the core of that effort," said Steven Swant, Georgia Tech EVP for Administration and Finance.
In line with its mission, the data center will support power densities of up to 45kW per cabinet, whereas traditional data centers only require about 5-10kW per cabinet. According to the Atlanta Journal-Constitution, the project is expected to take 12 months to complete.
"Not only will we be the backbone support for Georgia Tech's leading-edge research activities, we also gain entry into an attractive technology-driven market," said Raul Martynek, CEO of DataBank.
"Atlanta is a great fit for DataBank given its position as a hub for regional interconnection and peering and the large base of enterprise companies looking for the high-quality data center space and services."