European data center operator Data4 has launched its new services framework to provide direct access to 110 public cloud platforms and Internet Exchanges.
Cloud platforms accessible through the 'Data4 Digital Hub' include AWS, Microsoft Azure, Softlayer, Google Cloud, VCloud Air and Salesforce, and the company adds that all major European Internet exchanges are included.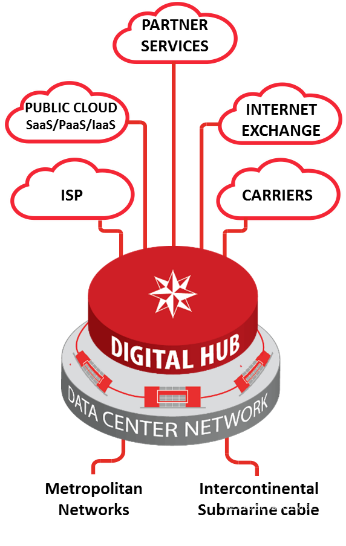 DataMore
The service is available immediately across the company's 14 data centers in France, Italy and Luxembourg.
"We at Data4 are adamant that it is essential that the data center is positioned at the intersection where private and public cloud meet," Jérôme Totel, VP of Products at Data4, said. 
"Whilst at present 77 percent* of IT Managers have expressed concern about implementing some form of Hybrid IT, this platform of services, entirely dedicated to this type of infrastructure, enables them to retain control of their data, whether it is hosted in the Cloud or not, and also benefit from comprehensive service guarantees."
Adam Levine, chief commercial officer at Data4, added: "Thanks to our 'Digital Hub', which offers geographically agnostic, private connections to multiple cloud solutions, each IT Management entity will be able to adapt its Cloud facilities in real time. As such, our enterprise customers will gain a strategic competitive advantage through access to this new level of flexibility."
The company spent €50m ($53.2m) last year and expects to spend roughly the same amount in 2017 to finance the construction of new data centers, as well as to fund R&D. It also plans to use more renewable energy as part of a longer-term goal of 100 percent renewable power usage.
*The 77 percent figure comes from DCD's white paper on data center outsourcing, available for free here.