The Latin American data center services market generated $2.87 billion in revenue in 2015, which is expected to increase to $4.37 billion by 2021, according to a recent Frost&Sullivan report. Brazil and Mexico led the way, respectively accounting for 47.6 and 25.8 percent of revenues, followed by Chile, Colombia, Argentina and Peru.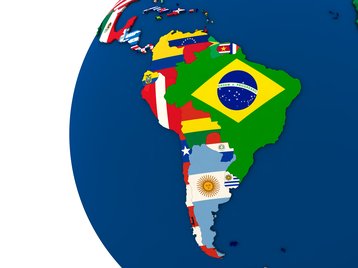 From service management to hybrid solutions 
The boom in services is partly due to effects caused by an increasing data center construction. As the price of data center space falls due to commoditization, service providers have turned to managed services to make up for the profit losses, the Frost&Sullivan report explained.
Meanwhile in Latin America and elsewhere, outsourcing has gained in popularity. IT departments are no longer the only consumer of IT solutions. Other departments are dealing directly with suppliers, who are having to fill a more advisory and consultative role. Providers are catering for dedicated hosting needs, followed by disaster recovery, storage and placement.
But managed services alone may not guarantee a continuing rise in revenue for providers: the emergence of cloud computing, and specifically infrastructure-as-a-service (IaaS) could cause clients to move away from colocation services, preferring the added flexibility of the cloud.
Additional reporting by Victoria Toledo on Datacenterdynamics.es