Almost two million Three UK customers were left without mobile connectivity on Easter Monday, after an electrical failure and subsequent overheating disrupted one of the network's data centers in Ireland.
According to the Irish Times, the intermittent outages started on Monday, and lasted into the early hours of Tuesday.
The company has apologized for inconvenience.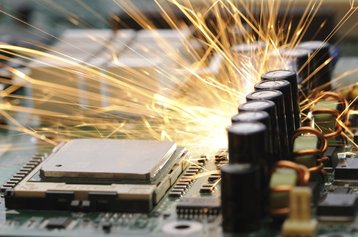 Disaster recovery?
Three, owned by Hong Kong-based Hutchinson Wampoa, currently operates UK's second largest mobile network.
On Monday, some of its customers – the majority of them based in Ireland – suddenly lost the ability to make calls, send or receive text messages or access the Internet. Tesco Mobile and O2 Ireland customers, who rely on the same physical infrastructure, also reported issues.
The service was restored by 2am on Tuesday. Later, Three issued a statement in which it explained that the downtime was caused by an electrical failure which affected cooling systems and led to further problems with network coverage.
Last month, the network announced it would be buying one of its arch-rivals, Telefonica-owned O2 UK, for £9.25 billion. Three previously paid €780 million for O2 business in Ireland.
The deal will push the company ahead of EE – which is being acquired by BT for £12.5bn - as the UK's largest mobile network, with almost 33 million subscribers.