A newly built data center in Labrador City is in trouble with the local government, following complaints that the noise from the facility operated by Great North Data is causing headaches among residents of neighboring properties.
According to CBC News, some local homeowners have been forced to keep their windows closed, and even wear earplugs at night.
Great North Data (GND), which offers blockchain services and cryptocurrency mining, said the equipment was being unusually loud while it was going through the testing phase. The company is adopting a number of measures to improve the situation.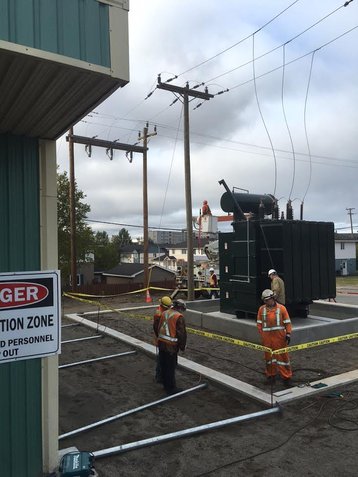 Respect the neighbors
Great North Data's first facility is located in Labrador City, part of the Canadian province of Newfoundland and Labrador where power is cheap since most of it is derived from hydroelectric dams.
The company hopes to build Canada's largest facility for Bitcoin mining. It doesn't engage in mining operations directly, instead offering a colocation service for specialist cryptocurrency equipment. Just like in a traditional colocation data center, Great North Data takes care of space, power and cooling, while its customers have to provide their own mining hardware.
The project suffered a setback after several residents complained about the levels of noise produced by the facility, and criticized the decision to place it in the middle of a residential district.
In response, Labrador City government issued a statement describing the noise as "intrusive" and ordered the company to address the issue. It promised to purchase sound monitoring equipment, and to set targets for ambient noise that Great North Data will have to meet. It added that it wasn't planning to stop equipment testing ahead of schedule.
GND said that the location of the data center was chosen due to the availability of high voltage power lines – noting that it was indeed strange that such lines were stretching across a residential area.
The company added that it was doing everything in its power to address noise pollution, with CEO James Goodwin describing all of the issues highlighted by local residents as "fixable".
Some of the measures proposed by GND include installation of a 'noise baffling' wall and sound insulation, and changes to ventilation fan speeds.
Goodwin added that the location of the data center was temporary, with plans to move to a new, larger site in Lab West in a couple of years.