An office and data center in Yorkshire, UK, is to be turned into a college training facility.
CECOS College this week was granted approval to turn 8 Currer Street in Bradford, West Yorkshire, into an IT education center.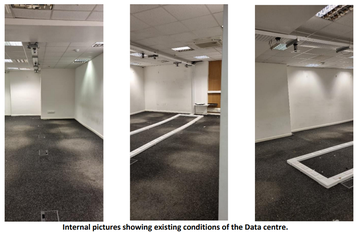 First reported by the Telegraph & Argus, the City of Bradford Council this week approved a change of use request from Class E, data center to Class F1(a): provision of education. Planning officers had recommended approval for the project.
The four-story site is a late 19th-century sandstone warehouse building located within the Little Germany Conservation Area of Bradford and is Grade II listed. The second and third floors were previously used as offices and data storage areas.
The intended occupier is CECOS College Bradford, which provides further and higher education in the UK. The college aims to use three floors mainly for IT labs for students and offices for staff.
A Mark Brearley sales brochure said the property – a 'former wool warehouse' – totals 609 sqm (6,560 sq ft) and was on the market for around £535,000 ($663,000). It was seemingly previously occupied by a CCTV and security provider.
According to the Historic England listing, the property was constructed in 1863 by architect Eli Milnes. The Little Germany area of Bradford was a major textile trading hub in Europe during the 1800s.
The site was listed in 1983. Previous applications in both 1991 and 2000 were for a change of use from warehouse to offices. The latest planning documents note there will be no impact on the external facade of the property and therefore 'not deteriorate the historical character of the area in any way'.