A recently-converted data center is up for sale following a bankruptcy filing.
Hilco Real Estate this week announced March 23, 2023, as the qualified bid deadline for the Chapter 11 bankruptcy sale of a flex industrial building recently converted into a data center.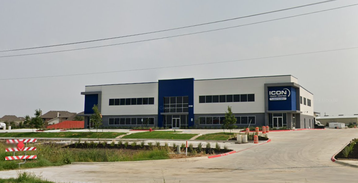 Built in 2018 and located on a 13.7-acre site at 9100 NW US Highway 287 in Tarrant County, the 49,000 sq ft (4,550 sqm) facility features 22 drive-in doors, 2 loading docks, 18' – 26' warehouse clear heights, and a high-end two-story office space that 'offers shared workspace adaptability'.
Hilco said the property recently underwent 'extensive renovations' totaling $6.7 million to convert the warehouse portion of the facility into a 10MW data center. The current building sits on around 7 acres, while a further 6.6 acres adjacent has been cleared for future expansion.
Terry Rochford, senior vice president of business development at Hilco Real Estate, said: "We believe that this property will garner significant interest from both data center users, where recent demand has become almost insatiable, and a variety of last mile logistics users needing a facility in this area of explosive growth. Combine that with the certainty of the bankruptcy sale process, and you have a very compelling offering!"
The facility was previously owned by MKS Real Estate, which recently entered bankruptcy proceedings. Its creditors included Westdale Capital Investors 3.
The sale is being conducted by Order of the U.S. Bankruptcy Court Northern District of Texas (Ft. Worth), Bankruptcy Case #: 22-42618-ELM11, In RE MKS Real Estate, LLC, and is subject to court approval.
Interested parties can bid via Hilco's site.