A 25,000 sq ft data center is available to lease or buy in San Antonio, Texas.
Sitting on a 2.144-acre plot, the one-story, 25,134 sq ft (2,335 sqm) building at 8500 Vicar Drive, Bexar County was constructed in 1985.
According to Loopnet, the property is listed for $4 million, or to lease at $20 per sq ft annually. Hosting firms Peer 1 and ElasticHosts have previously been listed as operating the facility.
The property was on the market in ~2006 for $3.15 million.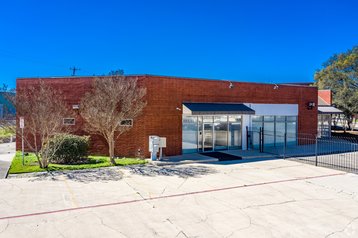 The building features UPS Systems in N+1 configuration, Liebert CRAC units and PDUs, a Caterpillar Generator with 4,000 gallons of fuel storage, Security Card Access and Biometric Scan Units, and CCTV Security Monitoring System.
The site features dual-entry fiber access to the data center, and providers at the building include Lumen, Sprint, AT&T, Grande, and others.
The facility is available through Roman Properties and Five 9s Digital.
Roman and Five 9s are also offering a 'build-to-suit data center opportunity on a pre-approved site' in Richmond, Virginia.
The nine-acre site at 8020 Villa Park Drive, Henrico County, will have 62,000-135,000 sq ft available. Located close to a Bank of America site, the data center is due for construction in 2022 across two phases.