Coolan has signed a definitive agreement to be acquired by Salesforce for an undisclosed sum.
Co-founder Amir Michael said in a blog post that his team "will help Salesforce optimize its infrastructure as it scales to support customer growth around the world."
Moving to Salesforce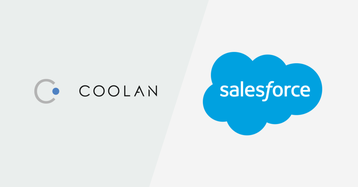 "These last few years have been some of the most fulfilling of my career. Together with my brother and co-founder Yoni, we successfully launched a company that brought transparency to hardware operations," Michael said.
"We hired a talented team of engineers who developed tools that empower our customers to track and analyze infrastructure reliability for increased uptime and optimized efficiency."
Amir Michael previously worked as a hardware engineer at Google for five and a half years, before moving on to Facebook where he co-founded the Open Compute Project. He has confirmed that he will continue his work with the OCP.
Salesforce has contributed to the Open Compute Project but is not listed as a member.
While Salesforce still relies on and invests in its own data centers, it has made Amazon Web Services its preferred public cloud infrastructure provider and begun the shift towards the public cloud.