IT departments are desperately trying to cling on to control, while business units are buying cloud services without its knowledge or permission, according to a survey from network vendor Brocade.
Approximately 96 percent of UK CIOs say that business units have bought cloud services without the IT department's involvement, despite only 20 percent of organizations saying that this is permitted. This problem is unlikely to go away: 92 percent of UK CIOs say that they expect the trend to increase over the next five years. Understandably this is leading to serious concerns for UK CIOs.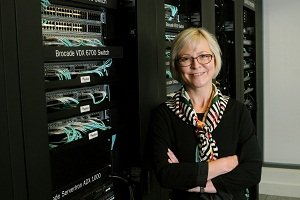 No control over growth of cloud in-house
Almost 48percent of UK CIOs say that the lack of control over cloud services has made it difficult to predict bandwidth requirements and manage their organisation's network effectively – 76 percent of CIOs are concerned that their network will prevent them meeting business objectives.
It is therefore no surprise that 87 percent of UK CIOs say that this shift in responsibility makes them 'extremely' or 'somewhat' concerned about their own job security.
These issues also appear to be putting strain on the relationships that CIOs hold at board level, particularly in the UK with 28 percent of UK CIOs saying they have a poor relationship with other business leaders, compared to just 15 percent globally. This is not a great revelation, given the historic business backwardness of the majority of UK IT staff. However the fact that this situation is getting worse is surprising.
Of CIOs surveyed 32 percent say they have a poor relationship with their organisation's CEO, compared to just 14 percent globally; 40 percent say the same thing about their CFO (compared to 15 percent globally) and 32 percent feel the same about their organisation's CMO (compared to eight percent globally). This difference is very pronounced and should give both CIOs and board members cause for concern. 
Cloud rapidly becoming the default 
Joy Gardham, Regional Director, EMEA West at Brocade, commenting on the findings said: "This research highlights some significant changes to the CIO's role. As cloud increasingly becomes the default model for purchasing and consuming IT services, the IT department will inevitably lose some contcrol over the tools that specific business units use to do their jobs. IT teams therefore need to move away from the traditional 'command and control' approach of the past and focus more on enabling and supporting the rest of the business.
"It is clear that this shift is causing some pain for CIOs, particularly when it comes to anticipating the impact on their organisations' networks. Nearly half of UK CIOs say that the lack of control over cloud services makes it difficult to predict bandwidth requirements and three quarters are concerned that the network will prevent business objectives from being met. Looking ahead, it will be important for CIOs to work collaboratively with other business leaders in order to address these concerns and ensure that the organisation has an infrastructure with the agility, flexibility and resilience needed to succeed."
Some would say this struggle can only get worse as CIOs struggle to keep the lights of their legacy systems on while CMOs are attracted more and more to the cloud's instant delivery of services. The question is can the typical CIO get sufficiently on top of the business arguments to win their cases - in many business scenarios hybrid-cloud environments are the best froim a business, security and training perspective. But the cloud will win if the arguments are dominated by bean counters.