The US Commonwealth of Virginia is home to the world's largest concentration of data centers, but so far none have come to the small city of Danville, located on the fall line of the Dan River.
The city's Vice Mayor, Lee Vogler, hopes to change that - proposing a drastic tax cut that might entice data center operators.
Cut it and they will come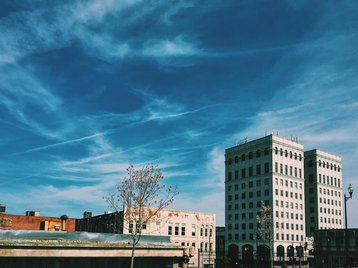 "We don't have any but we think we could get them if we were competitive on the tax side," Vogler told local station WDBJ.
He is proposing to reduce the tax rate for data center equipment from $3.50 per $100 to $0.25 per $100. "Typically data centers are [bringing] 30-100 jobs, which they're high paying jobs, they're good, they bring in a lot of revenue for a community," Vogler said.
He told ABC13: "A 20MW facility would bring in on average about $220,000 a year in revenue to the city just from property tax alone."
The proposal will be voted on at the City Council's next business meeting on September 18th.
The move comes after the state passed Virginia Senate Bill 268, that creates a specific classification for valuation purposes, allowing for data center equipment to be considered on separate guidelines when valued for personal property tax purposes.
Danville's potential tax cut could bring data centers to the region, but the move is not guaranteed to work - after all, someone else can always try to go lower. "The tax rate is a major component of it, but we believe there's a lot of other factors that make us a great place for [data centers]," Vogel said.