Taiwanese networking specialist D-Link is adding software-defined networking (SDN) capabilities across two of its server switches, and launching a brand new device.
The DGS-3000 and DGS-3630 will receive SDN functionality as a free upgrade in the first half of 2018.
Meanwhile the brand new DGS-5000 and DQS-5000 series switches will ship with SDN software on board in the second quarter of 2018.
The updates were announced at Mobile World Congress in Barcelona, turning D-Link's line-up into an example of 'bright-box' switching: a portmanteau of 'branded' and 'white-box,' this approach sees sophisticated switching software deployed on simplified, low-cost hardware.
Bright future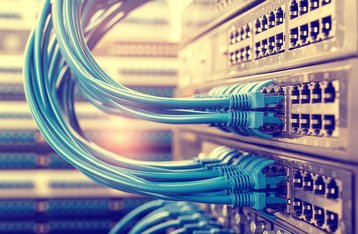 According to D-Link, bright-box switches eliminate the risks of working with unbranded bare metal equipment, since customers are able to take advantage of proven switching technology and established support infrastructure.
The latest D-Link firmware will enhance two of D-Link's existing switches, adding support for OpenFlow 1.3 protocol developed by the Open Networking Foundation, including Multi-Chassis Link Aggregation (MLAG) capability.
Future upgrades will add support for hybrid SDN mode, out-of-band OpenFlow and up to four SDN controllers.
The all-new DGS-5000 and DQS-5000 were designed with SDN in mind, with up to 32 100GbE ports for Top-of-Rack or End-of-Row applications. As well as OpenFlow, they support Open Network Install Environment (ONIE) and Open Network Linux (ONL).
These devices can be configured for SFP+ (10GbE), QSFP+ (40GbE) and SFP28 (25/100GbE) networking.