American colocation specialist CyrusOne plans to move its headquarters in Dallas from Carrollton to the more centrally-located Uptown.
The offices will be located in the Rosewood Court building on Cedar Springs Road, in what is called an "upscale neighborhood," around 20 miles from its current site.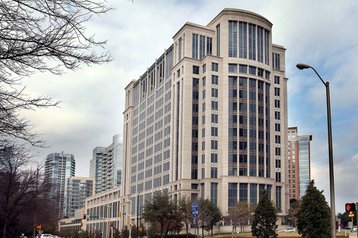 Texan pride
Colliers International's David Wetherington, Tyler Howarth and Chelsea Story negotiated the lease with Mike Wyatt and Travis Boothe of Cushman & Wakefield.
Wetherington told The Dallas Morning News: "We did a pretty deep dive into the market. We were fortunate that this space fit them so well."
CyrusOne will rent 30,000 square feet (2,787 sq m) of Rosewood Court, about half the size of its Carrollton office.
"This gives them a much more functional workspace," Wetherington said.
CyrusOne will keep its 670,000 square foot (62,245 sq m) data center in Carrollton, the largest of its kind in the state. Texas is CyrusOne's main data center hub, with the company operating 10 facilities in the Lone Star State.
The $4 billion company, which hopes to double its value in the next five years, said that the new headquarters will help it recruit and retain talented employees.