American colocation specialist CyrusOne has added a 60,000 square foot data hall to its existing data center campus in Carrollton, Texas.
At 670,000 square feet, the campus on the outskirts of Dallas is the largest of its kind in the state.
"Our customer base in this key market continues to grow rapidly," said John Hatem, senior vice president for design and construction at CyrusOne. "Adding more space and power capabilities to our Carrollton facility ensures that we can continue to scale effectively and provide mission-critical infrastructure capabilities to meet our growing customer demand."
Size matters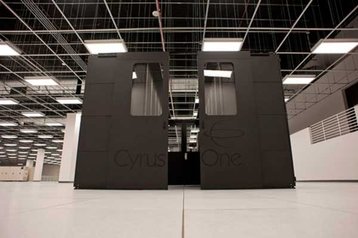 CyrusOne owns and operates 31 carrier-neutral data centers worldwide. The company has been going through a period of rapid expansion, enabled by its 'Massively Modular' architecture which can deliver a data center in record time.
Last year, CyrusOne built its second facility in Phoenix, Arizona from the ground up in just 107 days - it believes this was the fastest data center construction project to ever take place in the US.
The company also runs National IX – an internet exchange network that stretches from Phoenix to New York.
CyrusOne says that the campus in Carrollton is not just one of the largest, but also one of the most energy efficient in the entire country. Among other things, it houses the North Texas Emergency Communications Center (NTECC), responsible for answering 911 calls.
To keep up with demand, the campus was expanded, adding 60,000 square feet of colocation space that can support a total capacity of 4.5MW.
In April, CyrusOne announced it was buying New York-based data center provider Cervalis for $400 million, allowing the company to expand into the North East of the US.