US colocation specialist CyrusOne has opened a 184,000 square foot (17,094 sq m), 24MW data center in the San Antonio metro area, its third in the region.
The Texan data center took seven months to design and build, bringing the company's regional footprint to 407,000 colocation sq ft (37,812 sq m) and 48 megawatts. With the facility completely pre-leased, a fourth data center is currently under construction.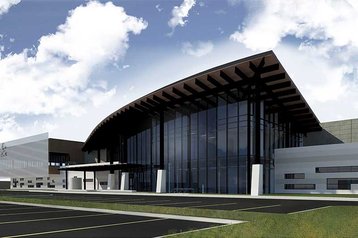 Data center steaks
"Customer demand in the greater San Antonio metro-area remains strong. The construction of our third San Antonio data center in record time demonstrates CyrusOne's preeminent speed to market position in the industry," Gary Wojtaszek, CyrusOne CEO, said.
"While one of our Texas customers likes to tell us that we build data centers as tough as a $2 steak, I like to tell folks that they are just as big as the state of Texas."
Earlier this year, CyrusOne moved into its new headquarters in Uptown, Dallas, Texas.
Wojtaszek continued: "We are excited to further expand in San Antonio as we continue construction on our fourth data center in the area and will start efforts to construct another facility later next year."
CyrusOne operates more than 35 carrier-neutral data center facilities across the United States, Europe, and Asia.