Fresh from acquiring its new headquarters, colocation specialist CyrusOne has entered into a definitive agreement to purchase two facilities from Sentinel Data Centers for $490 million.
One is located in Raleigh-Durham, North Carolina and the other in Somerset, New Jersey.
Sentinel sale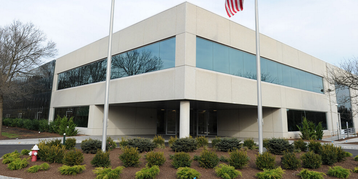 Together, the two facilities have more than 160,000 square feet (14,864 sq m) of colocation space, and approximately 21 megawatts of power capacity - 10 MW in Raleigh-Durham, 11 MW in NJ.
Nearly 85 percent of the power capacity is currently leased. The facilities are used by just under 30 customers, more than two-thirds of which will be new to CyrusOne.
"We are very excited about this transaction, which establishes a presence for us in the Southeast, adds a high quality portfolio of large enterprise customers, and features an attractive long-term lease profile," said Gary Wojtaszek, president and CEO of CyrusOne.
"We respect the work of the Sentinel founders. Their focus on great facilities and personalized customer service matches ours. The transaction is expected to be immediately accretive and provides significant opportunities to grow the combined business and create value for our shareholders."
Josh Rabina, Sentinel's co-founder and co-CEO, added: "We have known the CyrusOne team for almost ten years and have a great deal of respect for their organization. They have earned an excellent reputation in the industry for customer service and quality, so we know our customers are in good hands."
CyrusOne will finance the acquisition with proceeds from its forward equity sale from August 2016 and its recently expanded credit facility. It expects the transaction to close in the next 30 to 45 days.
The company noted that it could expand the facilities by 34,000 sq ft of colocation space and 8 MW of power capacity in the near term for less than $15 million, and add another 230,000 sq ft and 37 MW at a cost in line with its usual build price.