CyrusOne has purchased 40 acres of land at the 154-acre mixed-use Kincora development in the data center hotbed of Northern Virginia.
The land will almost certainly be used by CyrusOne to build its third data center in the region.
The American IT infrastructure provider, a public corporation, said the acquisition will bring more than $1 billion in investment to the county and help the company deliver service to its East Coast Fortune 1000 clients.
The Kincora project was established to develop retail and commerce space in Loudoun County. It includes upgrades to transport infrastructure and construction of more than 4 million square feet of new office space, as well as restaurants, shops and a hotel.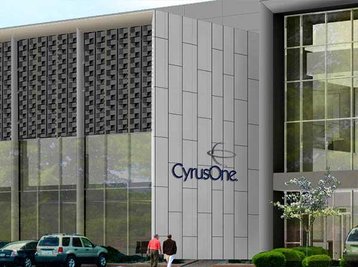 Stalled plans
The site north of Washington Dulles International Aiport was abandoned for several years because of the dire state of traffic conditions at the confluence of the Route 7 and Route 28 roads. The project was only resurrected when the commonwealth of Virginia government, through the Commonwealth Transportation Board, authorized an $80 million loan, Loudoun Times reported.
The twin extensions of Pacific Boulevard and Gloucester Parkway will see the construction of two new bridges, expected to be completed in July 2016.
The Virginia Transportation Infrastructure Bank, the public lender set up to encourage investment in the Kincora project through public-private partnerships, received more than $8 million in payment when CyrusOne acquired the land.
Kincora is being developed by NA Dulles Real Estate Investor, which is comprised of TRITEC Real Estate and Norton Scott.
CyrusOne already operates a a 129,000 sq ft data center in Sterling, Virginia, and is currently expanding with a second facility on the site.
The company runs 33 data centers worldwide - most of these are located in the US, with the exception of sites in London and Singapore.