Cable & Wireless Communications' division C&W Business has released aSoftware de Software Defined Data Center (SDDC) platform to allow customers to access Information Technology as a Service (ITaaS) from any of the company's data centres.
SDDC offers complete control and disaster recovery of a customer's IT infrastructure from any device in any location across the Caribbean and Latin American region. This has been achieved through the designing of Virtual Data Centres (VDCs), a flexible pool of virtual resources of RAM, CPU and storage, that allows customers to use, create and then re-create facilities such as their production, disaster recovery, test, quality assurance, and development environments.
The flexibility and scalability of these virtual environment make it easier and cheaper to configure and control multiple environments, the company claimed.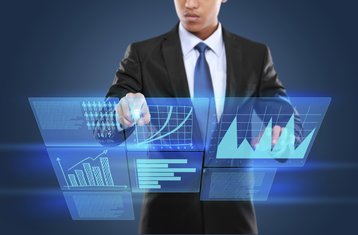 Proactive monitoring
C&W Business said it had invested heavily in offering its customers this Infrastructure as-a-service platform. It runs on seven data centres connected to C&W's fault tolerant network infrastructure, across 42 countries. It provides 24x7 proactive monitoring of its SDDC deployments through the company's Network Operation Centres (NOCs), Security Operation Centres (SOCs) and data centres.
The company explained that a 21st Century IT facility needs to be always-on and must support multiple devices and platforms. It should also be adaptable to changing business requirements with support for performance optimisation and be scalable.
ITaaS solutions are proving popular in banks, universities, insurance companies, hospitals, and with government IT resource to ensure their constituent departments can focus on adding value by educating business counterparts on how to boost efficiency, drive innovation and generate a competitive advantage through the use of IT.
As an example of a possible cross-region procurement, the division cited a customer purchasing 400GB of RAM plus associated CPU and storage to ensure important applications and data are backed up in separate environments. It would be possible to achieve this through SDDC by accessing 50GB of RAM from the Cayman Islands data centre for test site back-up, 200GB out of the Panama centre for its production site, and allow it to create a disaster recovery site using 150GB of RAM in the Curacao data facility.
C&W Business claimed to be the only company in the area able to offer a hybrid IT solution, regardless of where clients' servers are physically located. It also supports a range of operating systems: IBM AIX, IBM i/OS (AS/400), Windows, and Linux. These can be seamlessly integrated and packaged 'as a service'.
C&W Business SDDC is already in use by several organisations and government institutions in Colombia, Panama, Central America and the Caribbean.