British data center and network service provider Custodian Data Centres is introducing a range of hybrid cloud services, having extended its fiber routes into three new London data centers: Digital Realty's Sovereign House, Telecity's Meridian Gate facility - both of which formerly belonged to Equinix, who was forced to sell them on EU orders -  and Global Switch's facility, GS2.
Founded in 2009, Custodian has a single flagship data center, located in a former TV studio in Maidstone, recently saw its technical space expanded over three floors in the same building.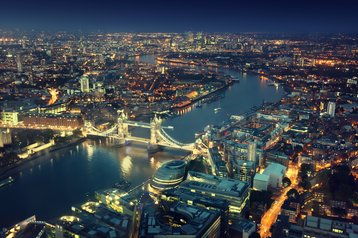 Branching out
With new connections to major cloud providers, the company states it is now able to offer hybrid services to its customers, as well as to connect to most of the world via dark fiber routes into Telehouse North and Level 2 Goswell Road.
"The continuous expansion of Custodian's network infrastructure is always driven by customer demand. Expanding our network into a new location is always a significant investment, but adding several new sites to our 'on-net' dark fiber infrastructure enables us to rapidly deliver new services to these locations," said Robert Williams, Custodian's technical director.
He continued: "Consequently, it then enables our customers to pick up connections quickly and easily to the services they need the most, without having to pull together multiple providers and separate contracts. If a customer needs a connection to their chosen cloud provider, it can now be simply delivered directly into their rack in Maidstone immediately."