CTI Towers has expanded its tower portfolio following the acquisition of 180 towers from Uniti Group.
The terms of the transaction were not disclosed, but the towers accumulated by CTI Towers span 14 US states.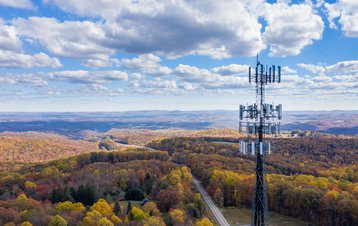 CTI Towers currently owns and operates more than 1,200 across 47 US states, and leases these towers to wireless carriers including AT&T, Dish, T-Mobile, and Verizon.
"We are pleased to expand our growing portfolio with the acquisition of these towers from Uniti," said David Bacino, CEO at CTI Towers. "The towers will support our continued efforts to increase connectivity for our wireless carrier customers and their clients."
The company, which was founded in 2011 with an investment from Comcast Ventures and was acquired itself by Palistar Capital LP in 2020, has expanded its presence in the Southeastern part of the country.
It's the second transaction the firm has completed this year, following its acquisition of SCI Towers in May.
Meanwhile, Uniti Group is a real estate investment trust specializing in acquiring and constructing mission-critical infrastructure.