NASA has upgraded the Discover supercomputer housed at the Goddard high performance computing (HPC) center, helping it reach approximately five petaflops of processing power. 
The 1.56 petaflop expansion, deployed by CSRA and subcontractor Edge Solutions & Consulting, will support the NASA Center for Climate Simulation (NCCS) which provides a central HPC resource pool for scientists and engineers.
At least some good news for NASA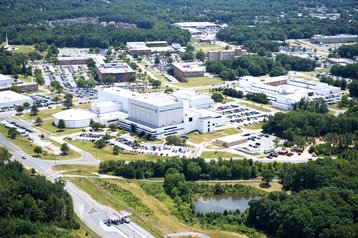 The Discover system is made up out of individual hardware units, known as Scalable Compute Units (SCUs). This latest upgrade is dubbed SCU14: it is based on 528 Supermicro FatTwin server nodes, each equipped with two 20-core Intel Xeon Gold 6148 processors (Skylake) and Intel 4600 SSDs.
The FatTwin SuperServer F619P2-RT is an 8-node, 4U system, with each node supporting 12 memory slots and six hot-swappable SSDs. The cluster uses Intel's Omni-Path 100G 48-port top-of-rack managed network switches. 
Paul Nedzbala, head of CSRA's Health and Civil Group, said: "This is CSRA's third Skylake-based HPC systems procurement in the past three months. We are excited to deliver these solutions for NASA and deploy the latest technological advancements."
Sharon Hays, PhD., director of CSRA's HPC Center of Excellence, added: "This HPC expansion brings our compute capacity to over 50 petaflops for all CSRA HPC contracts across the federal government."
At the moment, much of NASA has temporarily ceased operations, with the Federal government as a whole in shutdown after the US Senate was unable to pass a spending bill.
In a 2015 FAQ on what happens during a shutdown, NASA explained that all nonessential employees should stay home, with only a small number of staff retained for critical "excepted" projects.