Crosslake Fibre is in the initial stage of planning a 131km (81 mile) dark fiber route connecting Toronto and Buffalo, New York.
To this end, the company has commissioned Canadian Seabed Research to perform an underwater marine survey of Lake Ontario, a three week process which will involve the collection of geophysical and geotechnical data, required to design the cable landings. Crosslake Fiber will use horizontal directional drilling to land the submarine cable at each end, with the integrity of the shore in mind.
Testing the waters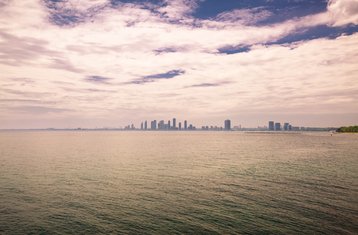 "Many marine surveys have been undertaken over the years in Lake Ontario for the development of infrastructure such as water outfall pipes, intake pipes, electrical cables and civil works," Mike Cunningham, CEO of Crosslake Fibre, said.
"We need to conduct our own marine survey to account for this infrastructure and to enable us to design a low impact cable landing."
Depending on the size of the job, Canadian Seabed Research will either use smaller coastal boats or fully sized vessels, contracted out to third parties.
As well as cable route and pipeline assessments, the company offers a plethora of marine engineering and geophysical survey services, including volumetric models by the means of bathymetry (the measure of depth of water), ice scour studies, marine engineering for coastal infrastructure projects, collecting "ground-truth" data, seismic profiling, sonar searches for shipwrecks, planes and lost artifacts, acoustic monitoring and oceanic fauna and flora mapping, and even location of unexploded live munitions.
The fiber route is due for completion in September 2018.