The US supercomputer manufacturer Cray Inc. has unveiled the Cray Urika-GX system, a platform that merges the company's supercomputing prowess with an open software framework for big data analytics.
The Urika-GX system has been pre-tested and pre-integrated with the Hortonworks Data Platform (HDP), the enterprise-ready distribution of the open source Apache Hadoop project. Also included is the Cray Graph Engine, which the company says is typically ten to 100 times faster than current graph solutions for complex analytics operations, is scalable and can run alongside open analytics tools such as Hadoop and Spark. Urika-GX is also compatible with enterprise environments built with OpenStack and Apache Mesos.
Big data, big system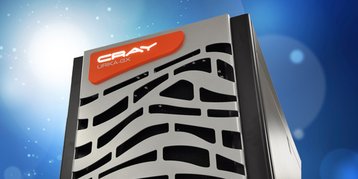 The new system features Intel's latest Broadwell processors, with up to 1,728 cores per deployment. It also supports up to 22 terabytes of memory, up to 35 terabytes of local SSD storage capacity, and the Aries supercomputing interconnect. Initially, Cray will offer three configurations featuring 16, 32, or 48 nodes delivered in the industry standard 42U 19-inch rack and available by Q3 2016. Even larger configurations will be released before the end of the year.
Urika-GX is currently being tested by customers in the life sciences, healthcare, and cybersecurity industries, with the non-profit Broad Institute of MIT and Harvard University using it to analyze high-throughput genome sequencing data.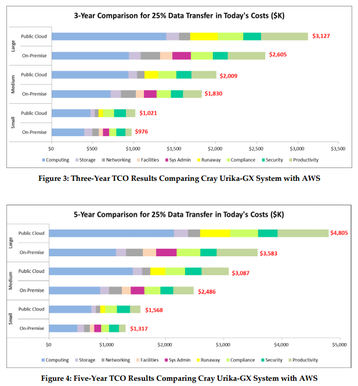 Adam Kiezun, GATK4 Project Lead at the Broad Institute, said: "With the Cray Urika-GX, we had quality score recalibration results from our Genome Analysis Toolkit (GATK4) Apache Spark pipeline in nine minutes instead of forty minutes. This highlights the potential to accelerate delivery of genomic insights to researchers who are making breakthroughs in the fight against disease."
Peter Ungaro, president and CEO of Cray said: "The Urika-GX is a dynamic analytics solution that brings out the best of Cray's decades of expertise in providing our customers with world-class systems for data-intensive computing.
"Customers have asked us to blend the unique features of our product lines into a single platform for data analytics. We took the Aries system interconnect from our supercomputers, the industry-standard architecture of our clusters, the scalable graph engine from the Urika-GD appliance, and the pre-integrated, open infrastructure of our Urika-XA system and combined them into one agile analytics platform. The Urika-GX gives our customers the tool they need to overcome their most advanced analytics challenges today, and the platform to bridge to tomorrow."
A cost-benefit analysis comparing the Cray Urika-GX system with a public cloud alternative from Amazon Web Services, compiled by Cabot Partners, showed favorable results for the Urika-GX when it came to life sciences. The study, which was commissioned by Cray, claims that the system can lower the three-year total cost of ownership "for all configurations."
The study concludes that "clients who may be concerned solely with short-duration analytics and are willing to discard data may choose a public cloud solution. But for the vast majority of clients, hybrid cloud approaches that combine or augment an on-premise Cray Urika-GX system with a public cloud have the potential to offer a better cloud solution for the broad spectrum of life sciences workloads."