Amazon has applied to build a new data center in South Dublin on the site of a former biscuit factory - but the application has been rejected on a technicality, and must be resubmitted.
In August 2015, Amazon bought a site on Belgard Road, Tallaght, which had been home to Jacob's, an Irish biscuit maker famed for its "cream crackers". The Jacob's factory closed in 2008 (the biscuits are now sold under license by United Biscuits in the UK). Amazon plans to build a data center on the site, which covers more than 5000 square metres, to deliver cloud services, but its application submitted in February has been rejected, because Amazon failed to notify the public properly.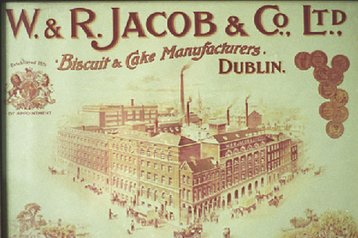 Taking the biscuit
Amazon's Irish subsidiary Amazon Data Services Ireland Limited (ADSIL) asked South Dublin County Council (SCC) for permission to partially demolish the current factory on the site, and construct a data center according to the Irish Independent. The original factory shown here is long gone, replaced by modern facilities which are due to go if Amazon's bid is successful. 
Unfortunately for the web giant, the application has been rejected, because Amazon failed to post the right notices around the site. SDCC requires developers to post signs informing the public of their plans, but according to a Computer Weekly report an inspection by planning officers found no signs were in place, so the application has been rejected.
The notice "must be capable of being read from the public road and in place for a period of five weeks," said an SDCC statement. "When inspected, the required notice was not in place, and – as a result – the application must be deemed invalid as it failed to comply with the planning regulations."
Having invested in buying the site, Amazon will presumably re-submit a fresh application. It certainly has an appetite for data centers in the Dublin area, with several already baked and two more in the oven. 
The firm already has a 22,300 sq m data centre in Tallaght, which it built in 2010 in a former Tesco distribution centre. The company has also lodged plans to build two more a data centers, at the Clonshaugh Business and Technology Park near Dublin Airport, and the Blanchardstown Business and Technology Park West of the city, where it already has two existing data centers.