A French court has ordered Interxion to close a data center in Paris, following complaints from residents about noise and stored fuel. 
The Administrative Court of the Parisian suburb of Montreuil has withdrawn Interxion's license to operate the €132m data center in La Courneuve, canceling the planning permission which allowed the data center to open in 2012. The surprise decision comes after a hearing on 1 October to consider the complaint of a residents' group, the Urbaxion '93 Association. Other data centers in the area, known as the "Data Valley" of Paris may also become the target of protests.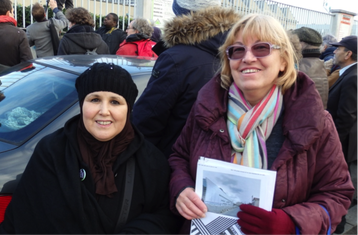 Noise and danger?
The group, many of whom live across the road from the data center, complained about noise and the proximity of storage tanks containing 580,000 liters of diesel fuel. The court's decision to cancel Interxion's operating license was based specifically on the noise pollution the refrigeration and backup generator systems produce.
The 4,500 square meter (4,500 sq ft) data center  is rated at 64MW of power capacity and the site contains an uninterruptible power system with lead acid batteries, as well as eight diesel generator sets and a stored supply of 580,000 liters of fuel. It has a high power density up to 2300W/m2. Its power demands are the equivalent of a town of 50,000 people, says Urbaxion'93.
This sort of facility should not be built close to homes, said the lawyer representing the residents, Roxiane Sageloli.
While many of France's other data center sites are located in remote industrial areas, Le Monde says there are other data centers which are close to urban areas. Indeed, so-called "edge" data centers have to be close to users, to support services like streaming media.  
"We won and it's really huge," said Matilda Mijajlovic, an Urbaxion '93 member, according to a report in Le Parisien. "I think this is a first in France." 
"The public inquiry was poorly conducted and did not allow people to get the full information," said Ms Sageloli. " The published notice was hard to understand and did not clearly indicate that it concerned a data center. "
According to the evidence gathered in the administrative court, only seven people came to speak at the original public inquiry between January 7th and February 7th, 2013. However, a petition with 424 signatures supporting the residents had been collected and submitted.
Interxion has two months to appeal, and has declined to comment on this story.