CoreSite Realty Corporation has bought a two-acre plot of land in downtown Chicago, Illinois, and plans to build a 175,000 square foot, four-story data center supporting 18MW of equipment.
The company plans to build the CH2 facility in three 6MW phases, starting at the end of 2018 or the beginning of 2019, depending on permissions. The total cost of the project will be $190 to $210 million, the company estimates.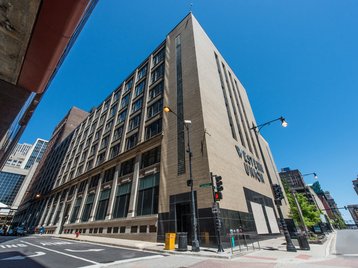 Failover 
CoreSite is known for building upwards, with four-story data centers in urban areas, including one under construction in Silicon Valley.  
The new facility will be located a mile away from the CHT data center in Chicago's financial district, and CoreSite plans to link the two with multiple dark fiber connections so customers can have reliable failover options.  
CoreSite will be offering Chicago customers colocation capacity, including cabinets, cages and build-to-suit suites. The data centers will have access to 30 networks and cloud on-ramps including AWS Direct Connect, Microsoft Azure ExpressRoute and Google Cloud Platform's Dedicated Interconnect - as well as on-demand cloud services through the CoreSite Open Cloud Exchange.
CoreSite guarantees 100 percent uptime and claims a long-running history of six nines (99.9999 percent) availability in the Chicago market.