Gambling-focused data center and hosting firm Continent 8 Technologies has won a hosting contract from the Government of Gibraltar.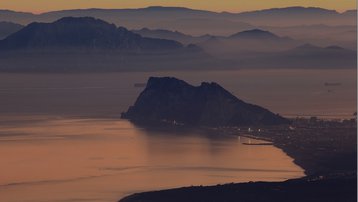 According to a recently published tender notice, the company has won a five-year contract running from July 2022 to June 2027 for 'Data Centre Hosting Services.' The contract is valued at £1.2 million ($1.4m).
The Government was asking for one data hall to host 10 racks and a second hall to host six racks in a Tier III-accredited facility located in Gibraltar.
While it occupies space in a number of third party facilities globally, Continent 8 has its own data centers in markets such as Malta and Douglas on the Isle of Man. It recently opened a data center in Puerto Rico.
Its data center in Gibraltar is reportedly located 500 meters (1,640 ft) deep within the Rock of Gibraltar itself in a former Ministry of Defense facility. It offers a public cloud service from the facility. The facility does not appear on Uptime's list of certified data centers, as there are no Tier III-certified facilities in the British Overseas Territory.
The company also operates a number of small data centers in Atlantic City in New Jersey dedicated to hosting betting and other online gambling companies.