A construction firm planning a new 32MW data center in Beacon Falls, Connecticut, has been granted approval by local officials and residents.
First announced in March of this year, Torrington-based construction firm O&G Industries is proposing to build a data center on roughly 47 acres in the area of Gruber Road, Railroad Avenue, and Lopus Road on the site of a former sand mine and previously earmarked for a fuel cell plant.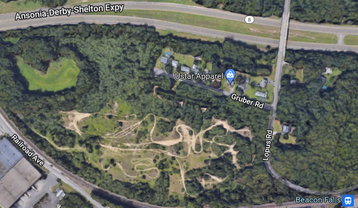 First reported by My Citizen News, Beacon Falls residents unanimously approved in a special town meeting on April 21 a resolution authorizing the execution of an agreement between the town and CT Data Center, a subdivision of O&G. The Board of Selectmen originally approved the resolution at an April 11 meeting.
MCN says the site will house a two-story, 294,164 square-foot (27,300 sqm) facility with 32MW of capacity, and will include a fuel cell. The site will still be connected to the grid and have backup generators.
The developers also are working with town officials to bring in a natural gas pipeline for the project to power the fuel cells.
Through a host municipal fee agreement, the company will pay $1.5 million in the first year after issuance of the certificate of occupancy, $2 million in the second and $2.5 million in the third. After the third year, the fee will rise annually at a rate of 2 percent on the base payment of $2.5 million.
O&G has owned for more than 20 years and was previously planning to develop a 63MW solar-powered fuel cell power plant, dubbed the Beacon Falls Energy Park. The site used to be a sand mine and would have been developed by its subsidiary CT Energy & Technology (CTE&T). The plan was first announced in 2015, with construction 'tentatively' scheduled for the beginning of 2016; the last update to the Energy Park's website was in 2018.
Founded in 1923, O&G is a Connecticut-based construction firm. Its previous projects include roads, stadiums, medical centers, power plants, and airports. This would seemingly be its first data center.
More in Construction & Site Selection