New Zealand telco Spark NZ has confirmed its subsidiary Connexa has completed the acquisition of 2degrees Networks Limited's passive telco tower assets from its owners Macquarie Asset Management and Aware Super Limited.
The deal, which is worth NZ $1.1 billion ($680m) covers infrastructure across the country.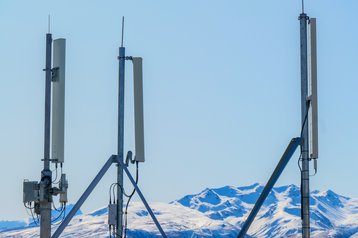 First agreed back in December, the acquisition sees Connexa, which operates as an independent unit from Spark, scoop 1,124 towers from rival local telco 2degrees, with the seller entering a 20-year agreement with Connexa (plus rights of renewal) to secure access to existing and new towers.
This transaction also includes a commitment to build and co-location 450 sites over the next decade.
Completion of the deal follows approval from the Commerce Commission last month.
Spark stated in an investor announcement that it has not contributed equity towards the acquisition while confirming that its shareholding in Connexa is diluted from 30 percent to approximately 17 percent (of the resulting larger business) following completion.
The company has operated separately from Spark since the operator sold a 70 percent stake in Spark's passive mobile infrastructure assets to the Ontario Teachers' Pension Plan in July 2022. The transaction was only finalized in October 2022 for NZ $900m ($573m).
Formerly known as NZ Communications and Econet Wireless, 2degrees launched in 2009 and offers mobile and broadband services across New Zealand. Earlier this year it merged with Vocus NZ.
2degrees is owned by Voyage Australia Pty Limited and is part of its Vocus Group; it was previously owned by US-based Trilogy International Partners.