Nordic data center operator Conapto has secured almost $40 million in debt financing to help expand its footprint in Sweden.
"Our Swedish data center provider Conapto is adding another 20MW of power capacity after securing a SEK 400 million ($38.8m) debt financing from Kommunalkredit Austria AG," investment firm Marguerite announced recently.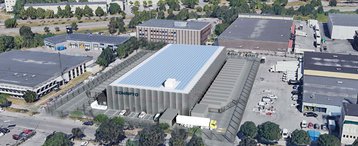 Kommunalkredit is a specialized bank for infrastructure and energy financing.
Marguerite said the fund will be used to finance the fit-out of the first phase of a new 8,000 sqm data center in Stockholm, Sweden, that will be connected to the district heating network to reuse excess heat from its operations.
"We are delighted to announce this financing with Kommunalkredit. We acquired the company with the ambition to carry out a large expansion plan consistent with our sustainable investment strategy," said Michael Dedieu, managing partner at Marguerite. "The debt facility enables us to capture the opportunity of adding additional data center capacity in suburban Stockholm, a highly sought-after area by clients and investors."
Marguerite was advised by Valor, Setterwalls, and PMP. Kommunalkredit was advised by Roschier.
In October 2022, Conapto announced plans for a new data center in Stockholm, known as Stockholm 4, in partnership with real estate company Fastpartner.
When fully developed, the Stockholm 4 site will support an 8,000 sqm (86,100 sq ft) data center and 20MW power; Phase 1 will be a 4,000 sqm (43,000 sq ft) two-story data center.
Ground has been broken and phase 1 was set to go live in October 2023, however, a more recent press release suggests it has moved to March 2024.
Coromatic, a supplier of infrastructure for power supply and data communication, has been commissioned to design, build, and deliver the mission-critical equipment for the facility.
The Conapto business has roots back to 1982, when it was founded as Backupcentralen, which Sungard Availability Services bought in 2002. Sungard AS sold off its Swedish subsidiary to Segulah Fund V in 2018, which founded Conapto. European investment fund Marguerite acquired the company last year.